Helicopter Services operate a number of bases throughout Europe. We operate bases at Malta International Airport as well as bases in Calatabiano (Taormina), Sicily and in Milan, Linate Italy. We also have hangar arrangements in the South of France. Our base in Como and Sicily are operated as exclusive helicopter bases. We have a range of facilities available at each base, including cleaning, hangarage, line maintenance. VIP transport is also available on request.
To land at each base please fill the form at the bottom of the page or contact us directly at our operations centre in Malta.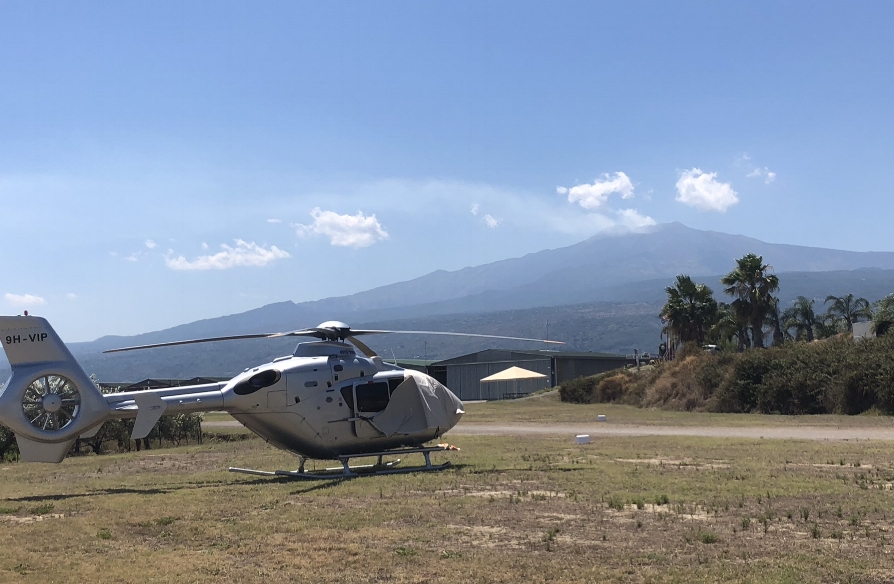 Sicily, near Mount Etna and Taormina.
Malta International Airport